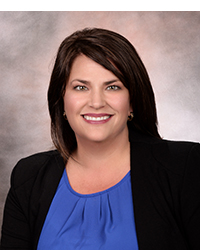 Kerri Ashford
Mortgage Professional | MLS#: 999291
---
States Licenses: AL, AR, AZ, CA, CO, CT, FL, GA, ID, IL, IN, KS, KY, LA, MD, MI, MO, MT, NV, OH, OR, PA, RI, TN, TX, VA, WA, WI
Additional Licensing info: OH License #05381.000
About
Kerri Ashford
Kerri works closely with all of her clients to help them understand the mortgage options that are available to them. She understands that all situations are unique, and works to develop a mortgage solution that best fits her customers needs. Kerri enjoys working with first time homebuyers, those looking for an FHA/VA loan and buyers who are looking for investment properties.

Call Kerri today to get started.
---
Nationwide Mortgage Licensing System (NMLS) Consumer Access Web Site: www.nmlsconsumeraccess.org.