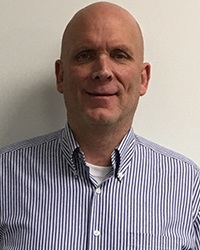 James (Alan) Reamer
Loan Officer | MLS#: 76131
---
States Licenses: AL, AR, AZ, CA, CO, CT, FL, GA, IL, IN, KY, MD, MI, MO, NC, NJ, NM, OH, OK, PA, TN, TX, VA, WA, WI
Additional Licensing info: OH- MLO.046550.000
About
James (Alan) Reamer
As a tenured sales professional in the mortgage industry, there have been many changes in the mortgage industry. My sincere commitment to provide exceptional customer service to you has not changed. I take great pride in being able to work with homebuyers and homeowners to help them obtain the loan that best suits their individual financial needs and goals. Whether you are purchasing a new home or refinancing your existing home, I can help guide you to the result you are looking for with my 17+ years of experience.

You can apply online or by calling me directly at 443-632-9248.
---
Nationwide Mortgage Licensing System (NMLS) Consumer Access Web Site: www.nmlsconsumeraccess.org.